Case Studies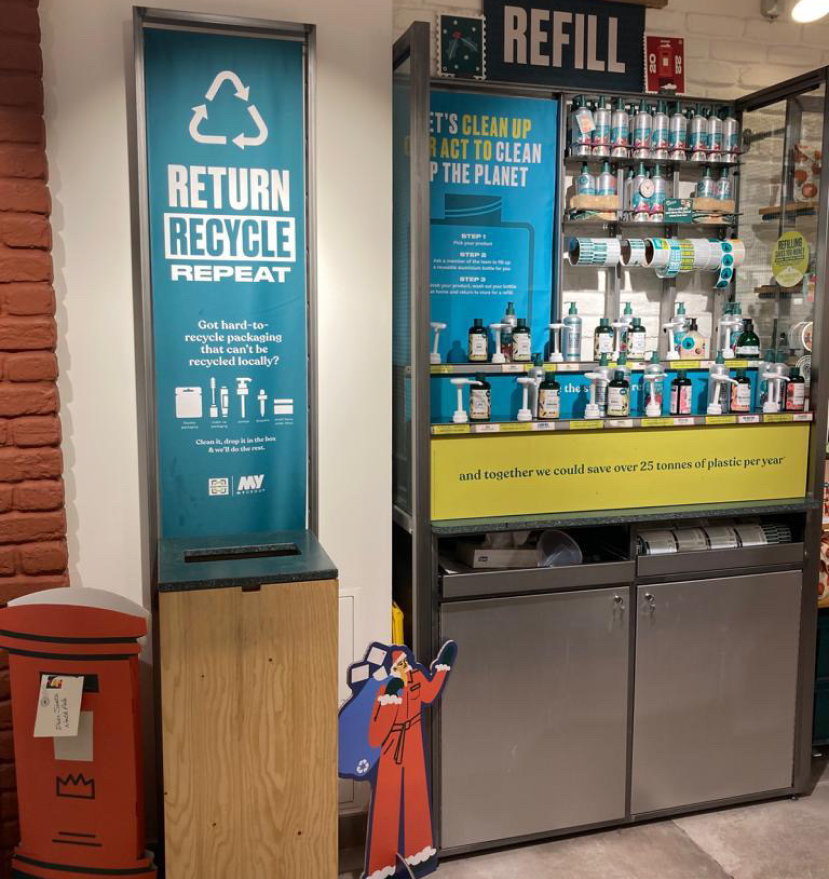 Case Studies
Return, Recycle, Repeat
We helped the Body Shop to relaunch their Return, Recycle, Repeat. And it's bigger than ever. The Body Shop Return Recycle Repeat scheme launched in 2021, taking back hard-to-recycle beauty, and cosmetic items in their stores. Beauty and cosmetic packaging is typically packaged in hard-to-recycle materials, or the packaging is too small to be processed through traditional recycling channels.
This scheme gives the Body Shop customers the ability to drop off their packaging, and know that it will be given a second life and not sent to landfill or incinerated.
We provided the recycle points, take back logistics, and most importantly the recycling and re-use of materials received.
Some stats
Over 65,000 hard-to-recycle items recycled

Over 8.4 Tonnes Collected

Located in 226 Body Shop stores nationwide