Case Studies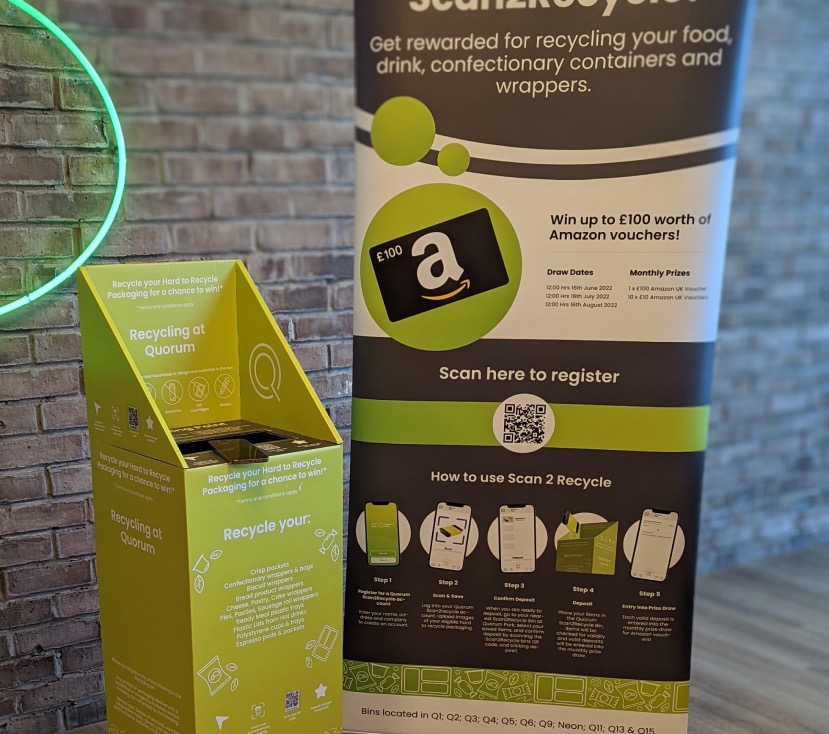 Case Studies
Quorum Scan2Recycle
Quorum Park is aiming for 'Zero Waste to Landfill' as part of their sustainability targets.
Their goal by 2024 is to confidently say they're zero waste to landfill, and have a full audit trail of exactly what happened to all waste generated onsite. Including:
Improved recycling options including glass, paper and confidential waste

A clear strategy to reach a target of making sure zero waste goes to landfill by 2024 (with in-depth reporting demonstrating all our recycling stays within the UK, and exactly what happens in the waste-to-energy process)

To provide tenants with real-time data on their waste for ESG reporting
The majority of offices based in the business park produce a large amount of hard-to-recycle waste generated from everyday consumables. We wanted to help Quorum encourage recycling of these.
We worked with the sustainability lead for the business park to implement a Scan2Recycle scheme to take back items such as crisp packets, confectionary wrappers, take-away containers, and food wrappers. Each item deposited was entered into a prize draw with a chance to win £100 Amazon voucher.
In 3 months we collected
Over 26Kg of hard-to-recycle packaging

Over 11,300 individual items