Case Studies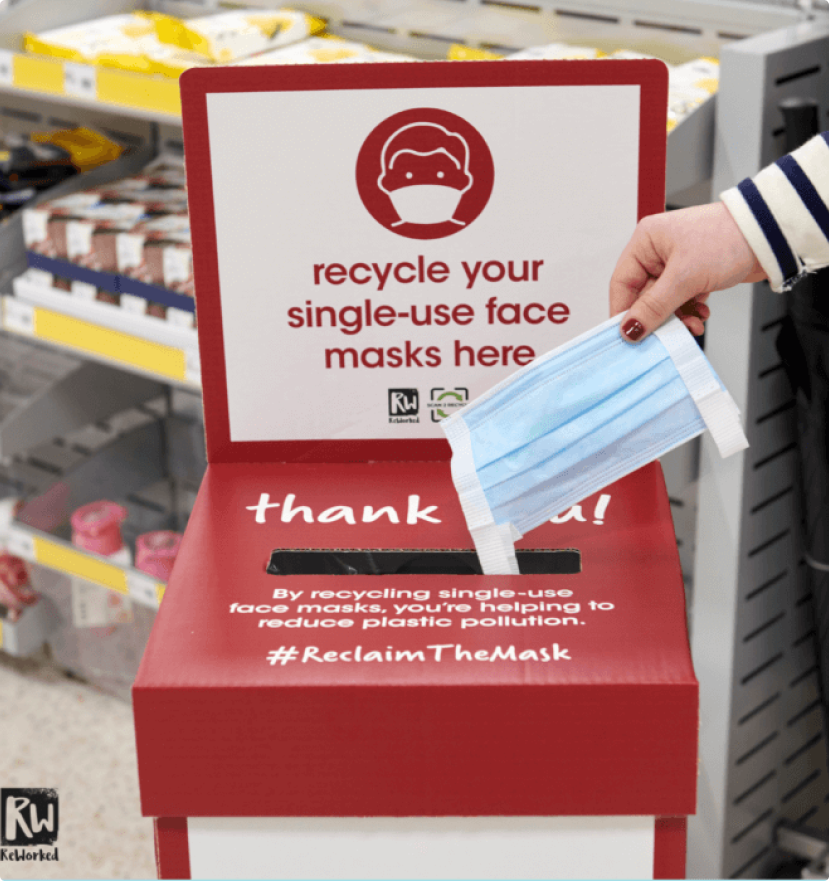 Case Studies
Wilko Reclaim the Mask
With the country gripped with the Covid-19 pandemic, the public protected themselves and others by wearing face masks, however, these masks were typically hard to recycle.
Wilko wanted to offer a place for their customers to dispose of their used PPE. We supplied Recycle points with LDPE liners and lids to each participating Wilko store and the take-back logistics. The Recycle points were quarantined before and after shipment to ensure the health and safety of the masks received. Face masks with metal nose clips are considered non-recyclable and are made from mixed polymers fused together.
Our recycling partner My Group removed the metal components and recycled these in a separate recycling stream, and converted the mixed polymers into boards for a new lease of life.
Some stats
Over 315,000 masks received

Over 950 kg Collected

Located in 154 Wilko Stores Nationwide